Berg's Beads presents
Necklace in orange/gold/black with Gold findings
Inspired by the ECHL San Francisco Bulls.
Kumihimo is an ancient Japanese weaving style, modernized with the addition of beads.
It takes about a few hours to make each necklace.
30" necklace; cone ends, heart toggle clasp. Gold plate findings.
Handmade in California, USA
1mm bugtail silk
Click image to see larger view.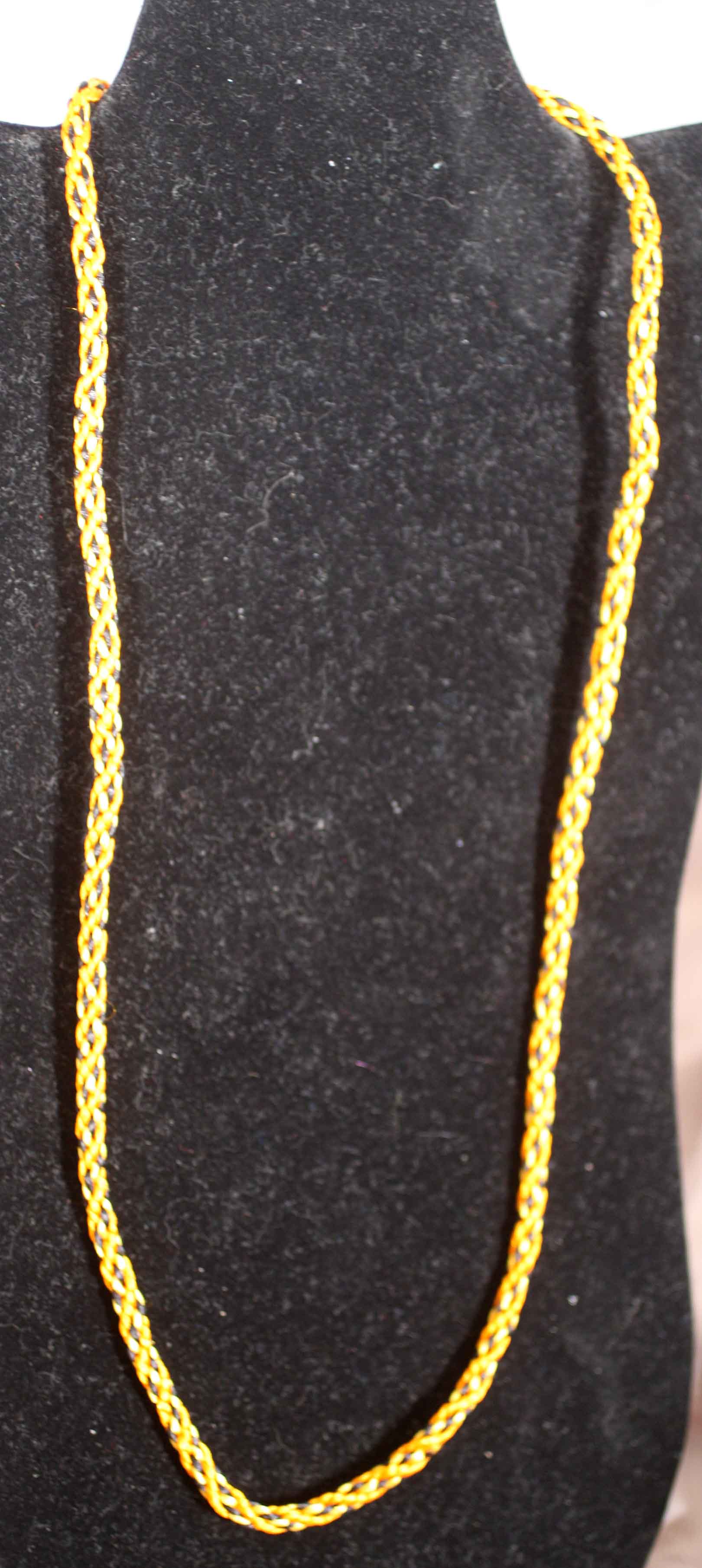 A reminder, all items can be returned for refund.
---

Return to kumihimo Gallery

Privacy Policy | Order, Shipping | Contact |

©2009-2017 Berg's Beads